---
A PR agency for the client, means being their business card and to represent them in all matters in the public domain. This requires great sensitivity. You achieve good PR with lots of charm, persistence, above-average energy, humor, subtlety, and of course thanks to a large network of informed contacts.
We dedicate a lot of time for our clients and create tailored offerings. Every potential client puts a lot of heart, enthusiasm and energy into his idea/ his product, but often a third party can articulate the benefits better. PR is sensitive. We are particularly attentive to recognizing all the benefits of our clients and to make them accessible to the media market. We are the interface between our clients and the key decision makers of the magazines, newspapers, blogs and online portals in Germany, Austria, Switzerland and Italy.
Speaking one language, to grow together and to celebrate success ... that is our motto and that enriches our daily life -. Whether in English, German or Italian!
Behm Relations is driven by a lot of positive energy and a strong sense for the decisive moment and by a rich experience in the industry that has been accumulated over many years. Advising clients in well-known agencies and companies, we have covered the areas of fashion, beauty and lifestyle.
A short excerpt:
Fashion:
HUGO BOSS, www.net-a-porter.com, Traumprinz, Anina W., TED Hunting Couture, George et Arend, Gretchen, Londine, Azizi, Capolavoro…
Beauty:
Elizabeth Arden, L. Raphael, Bioeffect
Lifestyle:
Windfall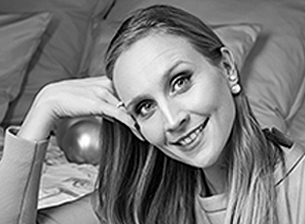 Julia Kurkulonis-Behm
Behm Relations GmbH
Phone +49.(0)89.74 569 234
Mobile +49.(0)176.24 063 129

behm@behm-relations.com